Radun Home is located in the middle of the most beautiful region of Croatia – Dalmatia! 5 kilometers away from the airport, on the upper edge of a seaside town called Kaštela. The name 'Radun' originates from an old Croatian village that existed here in the 11th century. If you are a history fan, you will be happy to know that one of the best-preserved pre Romanesque churches in Croatia, Church of St. Juraj, is located nearby, just a few minutes away. You will have centuries to explore as you go further.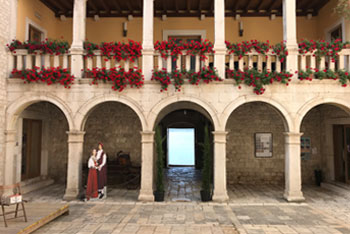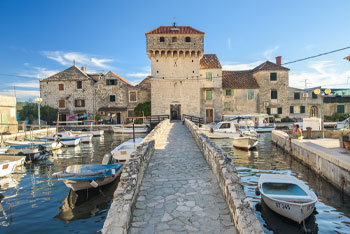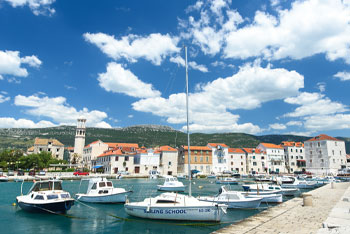 7 Kaštela
The Seven pearls that make up one town – each one with a castle from the 15th and 16th century from which the town started blooming. Hence the name - Seven Castels. Kaštela is not a typical town. All seven villages are as raw as they were in the past, not too 'touristy', even though Kaštela is 2nd biggest town in the Split Dalmatian County.
The history goes way back, and there are artifacts witnessing that (Sikuli, Kaštel Štafilić), Neanderthal remains Mujina Pećina, drywalls of archaeological site Biranj, dating from prehistory, or a natural monument in an olive tree that is more than 1500 years old. All of this, and more, you can experience without any trouble.
FUN FACT - It is a well known fact that Dalmatians are a unique kind of people, but those that are from Kastela are of an even more specific kind. You will adapt just fine to their everyday life, since they like to 'take it easy' or 'pomalo' which is their favorite phrase. It is a fishermen's town where you will not see many tourists, and that is the best way to experience all Dalamatia has to offer. Climb down from Radun Home and continue relaxing in native surroundings.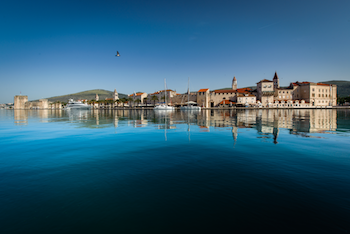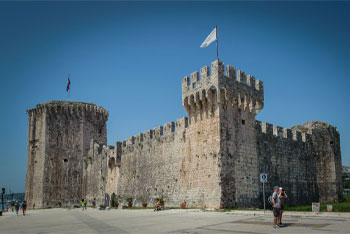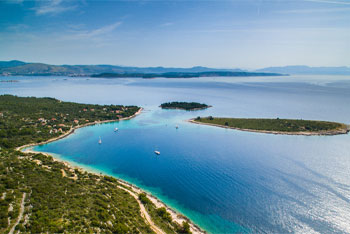 City of Trogir
On the right side of the Radun Home patio, you are able to see Trogir, a historical and charming little town that is connected with island Čiovo by two bridges. It is small enough to go around in 45 minutes, but historically big enough to listen about for days.
The Cathedral of Saint Lawrence, a Roman Catholic triple-naved basilica constructed in Romanesque-Gothic in the 13th century dominates the town. The main entrance is a Romanesque portal, which is a monumental and unique work of a great Croatian artist called Radovan. On the coast of Trogir you will find Kamerlengo fortress, a magnificent castle from the 15th century. The core of Trogir is under protection of UNESCO. Take a stroll through its stone streets, and you will see why people call it "Little Venice".
FUN FACT - Trogir is the first town in Europe to have a pharmacy.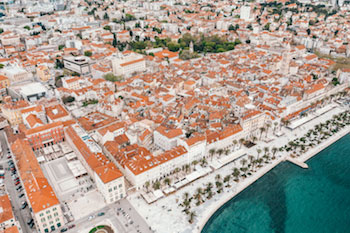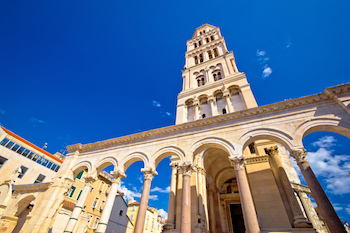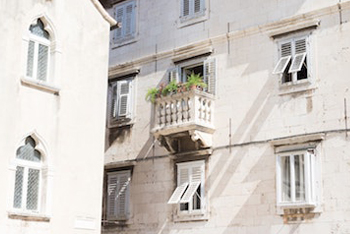 City of Split
When you look to the left from the patio of the Home in the distance you can see Split. 1700 years ago, a Roman emperor Diokletian chose this place to build his mansion. That is the story of Diokletian's Palace around which the second biggest city in Croatia has bloomed. Inside the Palace walls you will get to know life in this city. You can also take a walk on the famous promenade called Riva, which is bursting with life, restaurants and cafés. There is an old fish market where you can get fish from the Adriatic, as well as a market where you can purchase homemade vegetables to serve with the fish. You should definitely visit the top of the Saint Domnius bell tower, as this is a view you do not want to miss out on. Maybe, one of your wishes will come true in Split, if you touch the golden toe of Grgur Ninski. There are many restaurants in the charming, picturesque streets of the Palace that you will pass by. Do not hesitate to take a seat!
You can take a walk, or have a swim at Marjan peninsula, a forest oasis in the middle of the city. It offers the best view of Split, but you will have to earn it – 314 steps will take you there! From Split you can hop any Dalmatian island by boat or a ferry.
FUN FACT - people from Split love their town and they often say it is the most beautiful city in the world – are they being too confident? You have to see it for yourself! And if you are a Game of Thrones fan, you would be happy to know that parts of it were filmed in Split.